Page 1 of 8
New Members of the Chamber
MANUPORT LOGISTICS bvba
Vosseschijnstraat 59, 2030 Antwerpen

Manuport Logistics offers its customers highly personalised logistics services. Starting from our freight forwarding expertise and a thorough, sound knowledge of the market, our experienced team develops tailor-made concepts that deliver a real competitive advantage. We offer a unique mix of logistics services – combining: sea, road, rail and air transport with warehousing and inland solutions. Manuport has its own international offices in France, Brazil, U.A.E., China and a worldwide network of first-class logistics partners. We handle industrial products (chemicals, fertilizers, glass,…), breakbulk (metals, project cargo,…), consumer goods (sundries, floor coverings, automotive,…) and food (frozen vegetables and french fries, chocolates,…).
Contact: Mr. Luc GEERTS, Project & Senior Key Account Manager
Tel: +32 3 204 95 11
E-mail: This email address is being protected from spambots. You need JavaScript enabled to view it. - Website: www.manuport-logistics.be
AMECA SA
Spinnerijkaai 45/0108, 8500 Kortrijk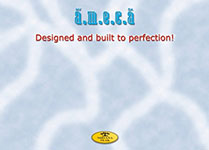 Ameca is a family company, established in 1973 by Mr. Dennis Steve, which specializes in the production and marketing of outdoor furniture, outdoor playground equipments and swimming pools with metal wall.
The production of resin outdoor furniture started in 1976. In 1988 Ameca received international Europe Award for the performance of its products and the quality of its service. In 1992 Ameca obatained the Golden Award for quality!
In 1990, Ameca introduce a new line teak outdoor furniture "NIRVANA TEAK" has some unique characteristics in order to follow up the trend "back to the nature"!
Contact: Mr. Denis ETIENNE, CEO
Tel: +32 56 845 886 | Fax: +32 56 344 234
E-mail: This email address is being protected from spambots. You need JavaScript enabled to view it. - Website: www.ameca.biz
APPLITEK N.V.
Venecoweg 19, 9810 Nazareth

AppliTek is a specialist manufacturer of on-line, automatic analyzers and monitoring systems used in a myriad of environmental and industrial applications. AppliTek's analytical solutions are universal and can be found in waste water treatment works, in petrochemical factories, in power plants or even in remote locations along river sides. All these processes, whether natural or man-made, can be monitored in order to check and improve their performance.
Although "technology" is embedded in AppliTek's name, analytical expertise is key in all of the solutions that the company delivers. Since its foundation in 1985 AppliTek has acquired a unique analytical expertise that is crafted into state of the art products. Consequently, a growing portfolio of specialty analytical products and turnkey monitoring solutions became available for its customers, holding the key to higher production efficiency, better compliance and finally their competitive advantage.
Contact: Mr. David LAURIER, President & Vice Chairman
Tel: +32 9 386 34 02
E-mail: This email address is being protected from spambots. You need JavaScript enabled to view it. - Website: www.applitek.com
SIOEN INDUSTRIES N.V.
Fabriekstraat 23, 8850 ARDOOIE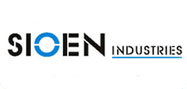 Sioen Industries NV is a diversified stock quoted Group that has an extensive portfolio of products and activities: spinning, weaving and coating, manufacturing of garments, production of fine chemicals and processing of technical textiles. Vertical and horizontal integration, diversification and permanent growth are a solid foundation for a promising future.
Contact: Mr. Luc LAMMERTYN, Logistic Manager
Tel: +32 51 740 900
E-mail: This email address is being protected from spambots. You need JavaScript enabled to view it. - Website: www.sioen.com
EUROHALAL
Boulevard Barthélémy 20, 1000 Brussels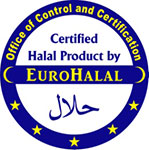 EuroHalal is an organization of Control and Halal Certification whose seat is located in Brussels. Our organization is with the service of the companies.
Services of EuroHalal:
The certification of the products controlled throughout the production process, of manufacture, packing and transport
The organization of the processes of control of all foodstuff or all other products intended for consumption of HALAL
The organization of the process of control of the meat coming from Muslim ritual slaughter intended for the Belgian market or export
The organization of conferences, training, seminars, conferences and congresses intended to make known and to promote the culture and the concept of the HALAL
Service of consulting
Contact: Mr. Karim GEIRNAERT, Administrator-Chairman
Tel: +32 486 999 198
E-mail: This email address is being protected from spambots. You need JavaScript enabled to view it. - Website: www.eurohalal.be
GELDOF POULTRY PRODUCTS bvba
Boterweg 6, 8640 Vleteren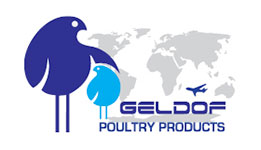 We're pleased to introduce our company Geldof Poultry Products bvba. The family Geldof Is already for 3 generations active in the poultry business and is well known in the export market. From this year on Pieter and Dominique Geldof started a new company to give their business a new dimension and to further develop it.
Geldof Poultry products is specialized in the export of hatching eggs broiler/layer/turkey, day old chicks broiler/layer/turkey, related products and consultancy.
On our website www.geldofpoultry.com you can find some more information about us. In case you're interested in our products or you want to have some more information, don't hesitate contacting us. Our aim is to be a reliable supplier and to build up long lasting relationships with our clients. Our involvement is our priority!
Contact: Mr. Pieter Geldof, Owner
Tel: +32 495 572 504
E-mail: This email address is being protected from spambots. You need JavaScript enabled to view it. - Website: www.geldofpoultry.com
GROUP S
Avenue Fonsny 40, 1060 Brussels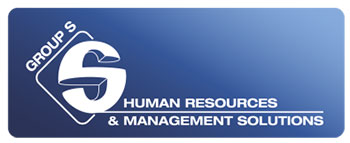 Group S – Social Secretariat (External Payroll Provider) was founded in 1939 as a non-profit association and was the first social secretariat to be accredited. Group S has 80,000 clients and produces more than 500,000 pay slips per month. Group S has 33 offices in Belgium and is also present in France. Group S has more than 900 staff members.
Regardless of the nature of your activity in Belgium, Group S offers a fully-integrated service through a single point of contact:
for the launch of your activity, as a self-employed worker or as a company;
for the hiring of your staff;
for the daily management of human resources and the payment of your workers;
for your business-related legal assistance.
Contact: Mr. Hugues THIBAUT, International Affairs Manager
Tel: +32 2 507 18 81
E-mail: This email address is being protected from spambots. You need JavaScript enabled to view it. - Website: www.groups.be
EQUILOG SERVICES – Div. WATSON GLOBAL LOGISTICS
Boerendijk 27, 2180 Ekeren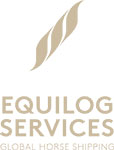 GLOBAL HORSE SHIPPING
EquiLog Services is specialized in the worldwide shipping of horses by airfreight. We offer our clients bespoke transport arrangement services by managing every aspect of the journey, carefully and professionally, from road and airport transfers to ferry crossings and customs. Our services include pre-flight stabling in our own spacious quarantine stables and in-flight grooming to taking your horses to their final destination.
From family pets and competition horses to special breeds, we will cater for all yours and your horse's needs.
Seamlessly crossing borders, with passion for horses.
Powered by Watson Global Logistics, experts in worldwide shipping and forwarding.
Contact: Mrs Els Brusselaers, Commercial Manager
Tel: +32 472 617 400 | Fax: +32 3 233 02 18
E-mail: This email address is being protected from spambots. You need JavaScript enabled to view it. - Website: www.equilogservices.com
TUNISAIR
Avenue Louise 182, 1050 Brussels
Created in 1948, Tunisair has successfully developed and established itself as a reliable and safe airline connecting Europe to the main MENA and western Africa cities. In 1966, the company launched operations from Belgium, Netherlands and Luxembourg for both scheduled and charter flights.
Efforts to comply with the most advanced international safety standards allow the company to receive the PART 145 and IOSA certificates. The commercial activity is certified ISO 9001-2000 and JAR OPS 1 Qualification.
Tunisair believes on its leading position in Tunisia, its network development opportunities and its Strong brand recognition.
Contact: Mr. Chaker M'RABET
Tel: +32 2 627 05 61 | Fax: +32 2 627 05 71
E-mail: This email address is being protected from spambots. You need JavaScript enabled to view it. - Website: www.tunisair.com
WIJNGAARDNATIE LOGISTICS MS
Vrieskaai 98, 2030 ANTWERPEN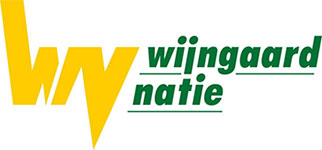 Wijngaard Natie is an independent and privately owned Integrated Logistics Services Provider and Supply Chain Designer offering the following services: Stevedoring, cargo handling, container freight station, general freight forwarding services, 3PL services, customs clearance, maritime packaging, warehousing, multimodal transport, distribution and all kinds of value added services.
We are located in the port of Antwerp, Belgium and are specialized in Supply Chain Solutions for, amongst others, Iron and Steel products, non-ferrous metals, project and heavy lift cargo, chemical products and foodstuffs.
The aim of our group is to offer reliable solutions for cargo flows. Thanks to our modern and state-of-the-art infrastructure we target to conceive additional business value for our clients.
Contact: Marc Huybrechts - General Manager | Christine Broos - Commercial Manager
Tel: +32 3 542 70 20/12
E-mail: This email address is being protected from spambots. You need JavaScript enabled to view it. | This email address is being protected from spambots. You need JavaScript enabled to view it.
Website: www.wijngaardnatie.com
TITAN CARGO NV
Haminastraat 15, 2030 ANTWERPEN

Your young, dynamic and experienced partner for all your logistic challenges.
We offer custom made solutions for your breakbulk, sea, road, air and barge transport, LCL, FCL and projects.
Titan Cargo is situated in the 'heart of Europe", in the middle of the port of Antwerp, connected to the rest of Europe by waterways, road, rail and air.
Our outstanding service, our know-how and our experienced staff offer you a personal solution for all your logistic challenges.
Contact: Mr. Peter Huybrechts, Managing Director
Tel: +32 3 540 85 01
E-mail: This email address is being protected from spambots. You need JavaScript enabled to view it. - Website: www.titancargo.eu