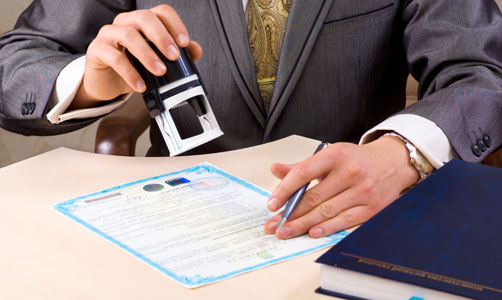 The ABLCC constitutes an important link in the certification procedure of your commercial documents destined for the Arab world. The procedure for legalizing export documents is as follows:
Have your documents (invoices and certificates of origin) certified by your local Chamber of Commerce.
Have your invoices and certificates of origin certified by the ABLCC
Finally, have your documents certified by the consulate of the country to which you will be exporting. You can find the contact details of Arab consulates and embassies in Belgium under the "useful addresses" section.
Some countries, like Saudi Arabia, Algeria, Iraq, Qatar or Kuwait can require extra "product conformity assessment" certificates (PCA). PCAs have different standards per country, per product, and are susceptible to changes in standards and pricing. For the latest information about the requirements for PCAs, please contact the economic attachés on the spot. Most PCAs are required for Saudi Arabia (SASO) and Algeria (CoC). Since 15 March 2016, Egypt also implemented new regulations, which can be found here. For more detailed information, you can always contact SGS Belgium, authority on the matter for these two countries.
For all food products, you have to obtain a health certificate and have it certified by the appropriate instances at the Ministry of Health in Belgium or Luxembourg.
For meat products, you have to obtain a Halal Certificate from the Islamic Center in Brussels.
Fees: € 35 members - € 45 non members
Delay: on the spot
Opening Hours: from 09h00 to 12h30
Don't hesitate to contact us, should you require any additional information.
Become a member !
As a member of the Arab - Belgian - Luxembourg Chamber of Commerce, you will benefit from our international trade network and enjoy a large range of services.