Page 1 of 6
Season's Greetings & Best Wishes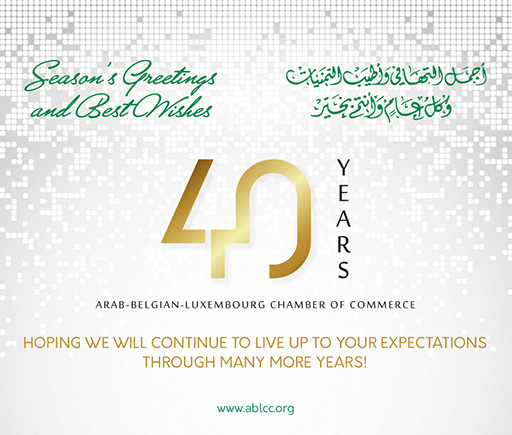 The year 2018 has been a memorable year full of important events, which provided excellent opportunities to bring together high-level personalities and key actors in trade and economic relations between Belgium, Luxembourg and the Arab world.
You can review key moments of the year 2018 in the video below.
This year was crowned with the celebration of the 40th anniversary of the ABLCC, which was graced by the gracious presence of HRH Princess Astrid! This gives a clear sign of recognition of our endeavours to build bridges between our nations and it encourages us in our determination to go on carrying out our Mission.
We look forward to share other wonderful moments with you in 2019.
In the meantime, the Arab-Belgian-Luxembourg Chamber of Commerce wishes all its sponsors, partners, members, and friends a wonderful year 2019!
2018... a memorable year!