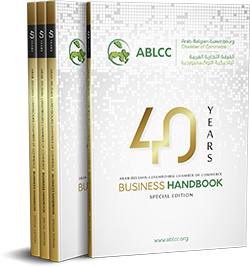 Arab-Belgian-Luxembourg Chamber of Commerce - Business Handbook 40 Years Special Edition
Forewords
40th Anniversary of the ABLCC
Official institutions
Professional organizations
Members of the ABLCC
Useful addresses
Valuable economic information on Belgium and Luxembourg in the Arabic language
... and more !
To consult the online version of this issue : click here.
Have always this useful tool at hand ! Please contact us to get your hard-copy.