Page 1 of 8
New Members of the Chamber
Robema N.V.
Straatsburgdok Noordkaai 33/7, 2030 Antwerpen - Belgium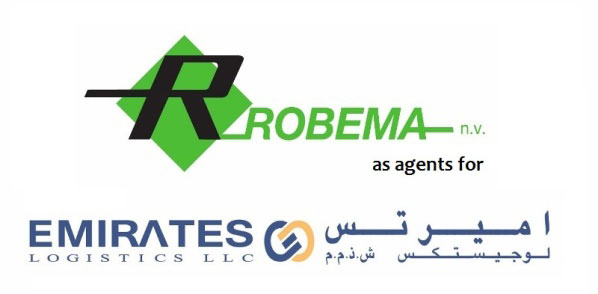 Robema nv Antwerp is an independent privately held company and is operating as an international forwarder and shipbroker ideally located in one of the world's largest ports.
Over the years we have built a very strong reputation in shipping, forwarding, distribution and international logistics.
Our long-term expertise covers every aspect of transportation including breakbulk, heavy lift, out-of-gauge, projects, fcl as well as lcl shipments via all kind of loading techniques and for import as well as export.
Our experience in the transport business enables us to design creative ocean, air, and surface transportation programs which are covering your idea of executing the job.
We are a recognized member of the Belgian Forwarders Association
Contact: Peter van der Veeken (Pemabras Management GCV)
Tel.: +32 3 201 67 13 - Fax: +32 3 225 24 86
E-mail: This email address is being protected from spambots. You need JavaScript enabled to view it. - Website: www.robema.be
Transautomobile S.A.
Chaussée de Waterloo 1595, 1180 Uccle - Belgium

Transautomobile is a worldwide specialist since 1973 in the import and export of new and used vehicles: all types and brands of cars, 4x4, armored, minibuses, buses, trucks, construction and mining equipment, etc…
Located in Brussels, the heart of Europe and capital of the European Union, Transautomobile has a wide stock of vehicles in the port of Antwerp, ready for shipping.
Wherever in the world, Transautomobile can supply you with a vehicle of your choice, adapted to the conditions of use of your country. Fast delivery time at most competitive prices.
Transautomobile takes care of transport and insurance formalities. Our Spare Parts department supply and ship parts as fast as possible, by road, air or sea freight.
As our customer, you will benefit from the professional experience Transautomobile has acquired during all those years of international business, as well as advices and services of its qualified and professional staff.
Tel.: +32 2 352 01 31 - Fax: +32 2 352 01 52
Website: www.transautomobile.com
Lutosa S.A.
Zone Industrielle du Vieux Pont 5, 7900 Leuze-en-Hainaut – Belgium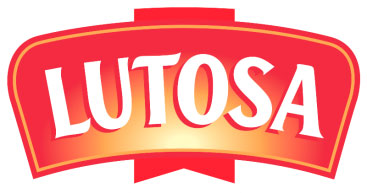 Lutosa has been successfully involved in potato processing since 1978, during which time it has built an excellent reputation for product quality and outstanding service.
This business, originating from Belgium in the Western part of Europe, is the fifth largest European producer and ranks among the world's top ten potato-processing companies.
Lutosa runs 2 production sites in Belgium (Leuze-en-Hainaut and St-Eloois-Vijve) and employs 800 people. In 2012, its turnover amounted to 251.000.000 € with 88% of the production being exported to 111 different countries.
The production units are fitted with state-of-the-art equipment, enabling them to produce a very wide product range according to the highest hygiene and quality standards. All of them have been awarded the Iso 9001 (audit by Lloyd's) and IFS Higher Level – BRC Grade A certificates (audit by ISACert). Lutosa has its own laboratory, accredited to the standard BELAC ISO/IEC 17025:2005 (audit by BELAC).
Tel.: +32 69 668 211 - Fax: +32 69 668 200
E-mail: This email address is being protected from spambots. You need JavaScript enabled to view it. - Website: www.lutosa.com
Continental Carbon
Collines de Wavre, Avenue Pasteur 6/H, 1300 Wavre – Belgium

Continental Carbon, headquartered in Houston, in the US, is a world leader in the production and marketing of carbon black, an additive used primarily in tires, in rubber goods and in inks & coatings.
Since its inception in 1936, the company has developed and licensed its carbon black manufacturing technology in more than 15 countries.
In 2013, Continental Carbon has opened an office in Wavre to establish a commercial base for Europe.
Contact: Monique LEMPEREUR (Sales & Marketing Director Europe)
Tel.: +32.10.68.65.44 - Fax: +32.10.68.63.63
E-mail: This email address is being protected from spambots. You need JavaScript enabled to view it. - Website: www.continentalcarbon.com
Law Right
Avenue Brugmann 183, 1190 Bruxelles – Belgium

Law Right is an independent Belgian business law firm. We are creative and passionate about what we do and committed to deliver accurate, practical and cost-effective legal advice and solutions at domestic rates. As a smaller business law firm we provide our clients with the highest possible level of service in our chosen areas of expertise and retain when necessary high quality outside counsel with other areas of expertise. Our services can be tailored to the needs of each individual client.
We are highly responsive and focusing on knowledge and understanding of the businesses of our clients. We value human relations and take our time to build deep, long-term and collaborative relations with our clients by consistently exceeding expectations.
Law Right consists of a fully integrated team of lawyers with local and international experience acquired in international law firms. All our lawyers are members of the Brussels Bar. We offer to assist national and global clients alike while carefully building our international reach on an extensive network of carefully selected lawyers.
Tel.: +32 2 643 11 00 - Fax: +32 2 643 11 08
E-mail: This email address is being protected from spambots. You need JavaScript enabled to view it. - Website: www.law-right.com