Whether your company has been active in the Arab world for decades, or you are about to take your first steps in the Arab business world, becoming a member of the ABLCC will put your company in pole position for doing business in the region, assuring you maximize the profits drawn from the lucrative project market and multi–billion dollar trade relationship existing between Belgium, Luxembourg and the Arab countries.
With more than 40 years of experience in promoting Arab-Belgium-Luxembourg trade and economic cooperation, the ABLCC offers you a quality service tailored on your company's needs, based on in-depth knowledge of the economic and commercial world in Belgium, Luxembourg and the Arab countries and a strong network of contacts comprising businesses, officials, diplomats, chambers of commerce on all levels, trade associations and financial institutions.
Allow us to present our high quality member service that will enable you to:
Enjoy ease and efficiency when doing business with the Arab world
Legalize commercial documents at preferential rates
Enjoy personalized assistance in your commercial proceedings with the Arab world
Have all your requests treated on a priority basis
Take recourse to the possibilities of mediation and conciliation proposed by the ABLCC
Have us refer you to the best legal and financial advisors
Enjoy a 10% discount on translation services. The Chamber's Translation Unit provides a high quality service in Arabic, French, Dutch and English. Our translators are officially qualified to handle commercial, financial, legal and technical translation
Save valuable time thanks to our Visa Service. If you need a visa for your business travels to Saudi Arabia or other Arab countries, the Chamber is delighted to provide this service to the staff of its member companies
Be informed about the most recent business opportunities available in the Arab world
Enjoy reduced tariffs on participation fees to all seminars, information days, missions to Arab countries and business workshops organized by the ABLCC. Annual toppers are a free invitation to the renowned Arab-Belgium Diplomatic Business Workshop and a 30% reduction for participation in the Arab-Belgium-Luxembourg Economic Forum
Receive tenders and business proposals from Arab countries
Get up to date information on the most recent economic and business news in the Arab world thanks to a free copy of the ABLCC electronic newsletter including an outline of past and upcoming ABLCC activities, in-depth articles on Arab countries and economic sectors, a calendar of fairs, conferences and exhibitions taking place in the Arab world, business proposals, tenders, ...
Receive a free copy of the ABLCC Business Directory offering a wide array of detailed information about the economic situation and investment opportunities in the Arab world
Extend your network and get in touch with decision makers and potential business partners
Enjoy reduced tariffs for participation in B2B networking events and networking lunches, regularly organized by the Chamber to provide members with the important opportunity to develop contacts, share ideas and promote business activities. ABLCC events in general are an invaluable opportunity to meet important stakeholders from all sides who can play an important role in helping you reach your goals
Have your requests for business contacts treated on a priority basis
Enhance your visibility in the Arab market as well as among Belgian and Luxembourg colleagues
Enjoy first page visibility in the ABLCC newsletter published during the month following your adhesion as well as in the "new members" section on the ABLCC website. This means free publicity for all new members through publication of the company logo, contact details and a short presentation of activities
Be formally introduced during an ABLCC event following adhesion
Publish tenders, job opportunities, press releases and all kinds of business proposals free of charge in the ABLCC newsletter, which is circulated among an ever growing readership, currently comprising over 1500 companies and officials based in Belgium, Luxembourg and the Arab world
Enjoy a discount for advertising on the ABLCC website
Publish your contact details free of charge in the ABLCC Business Directory distributed among our contacts in Belgium, Luxembourg and the Arab world
Join a vibrant business community standing at the helm of Arab-Belgian-Luxembourg trade and economic relations by registering now:
-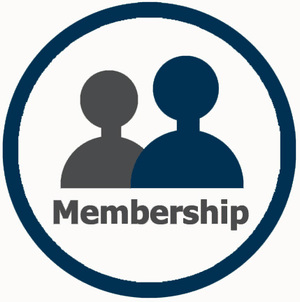 Join a vibrant business community standing at the helm of Arab-Belgian-Luxembourg trade and economic relations by subscribing now!
Already convinced ?


Do you need to print or share our brochure / subscription form ?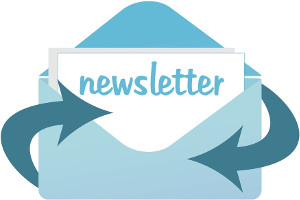 E-mail address
Note: To ensure proper delivery of our emails, take a moment now and add our email address - info@ablcc.org - to your address book, trusted sender list, or company white list.

Discover the high potential of our members!
Are you looking for specific products and services? Navigate through the lists of ABLCC member companies: