P&I bvba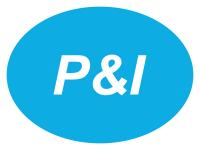 Street: 12, Honderdweg
Postcode: 9230
City: Wetteren
Country: Belgium
Phone: +32 91 235 40 10
Contact Person: Mr. Stefaan Bazijn, CEO
Email: info@panelsandinstallations.be
P&I is your reliable partner for every electrical solution.
We are specialized as a builder of electrical panels, electrical work, installation of raised floors, RF systems and ATEX material.
Our employees are motivated and flexible, receive continuous training in order to deliver quality products to our customers.
Loyalty, trust and perfection carried high priority during the cooperation.